New STRAMATEL video screens installed in Rabat, Moroccan capital city.
A new Olympic swimming pool has been built in the Moroccan capital city. The Moulay Abdelah complex in Rabat hosting high level swimming competitions is now equipped with 5 new STRAMATEL video screens. After having successfully equipped different sport venues in Morocco for the 2019 African Games, STRAMATEL has again installed video screens in Morocco.
The new video screens will display as much commercials as swimming race results during swimming competitions which will take place in the aquatic centre.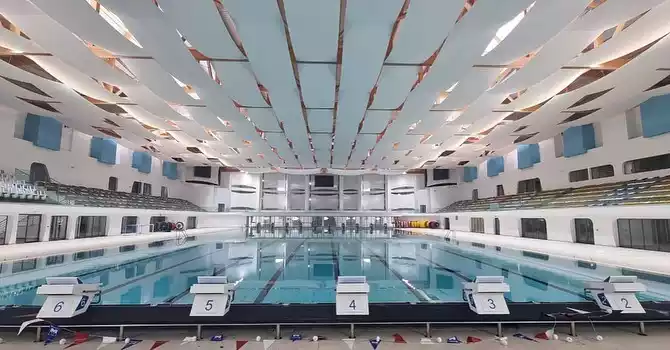 Large screens for a top-class sports complex.
The Moulay Abdelah complex is already used to host athletes in its large stadium and now would host as well top level swimmers for competitions. The Olympic swimming pool has been built next to the stadium and athletics tracks, providing a new infrastructure for top-level sport.
One 15 m² large screen and four 12 m² lateral video screens are now part of the Olympic pool to enhance the sport experience of the audience.
---