FIBA Approved Level 1 STRAMATEL electronic scoreboards for the 2023 Jeux de la Francophonie in Kinshasa
The 9th edition of the Jeux de la Francophonie will be held from 28th to 6th August 2023 in Kinshasa, Democratic Republic of Congo. This tournament held every 4 years, has been postponed from 2021 to 2023 due to the pandemic. This tournament of French-speaking nations is a combination of artistic and sporting events for the Francophonie.
For this international event, the organisers have trusted the STRAMATEL's expertise in sport timing. That is the reason why 3 sets of FIBA Level 1 approved scoreboards, shot clocks and accessories have been installed in the 3 main sport venues hosting the team sport competitions (Basketball, Hand Ball and son on). Each set is composed of the following equipment.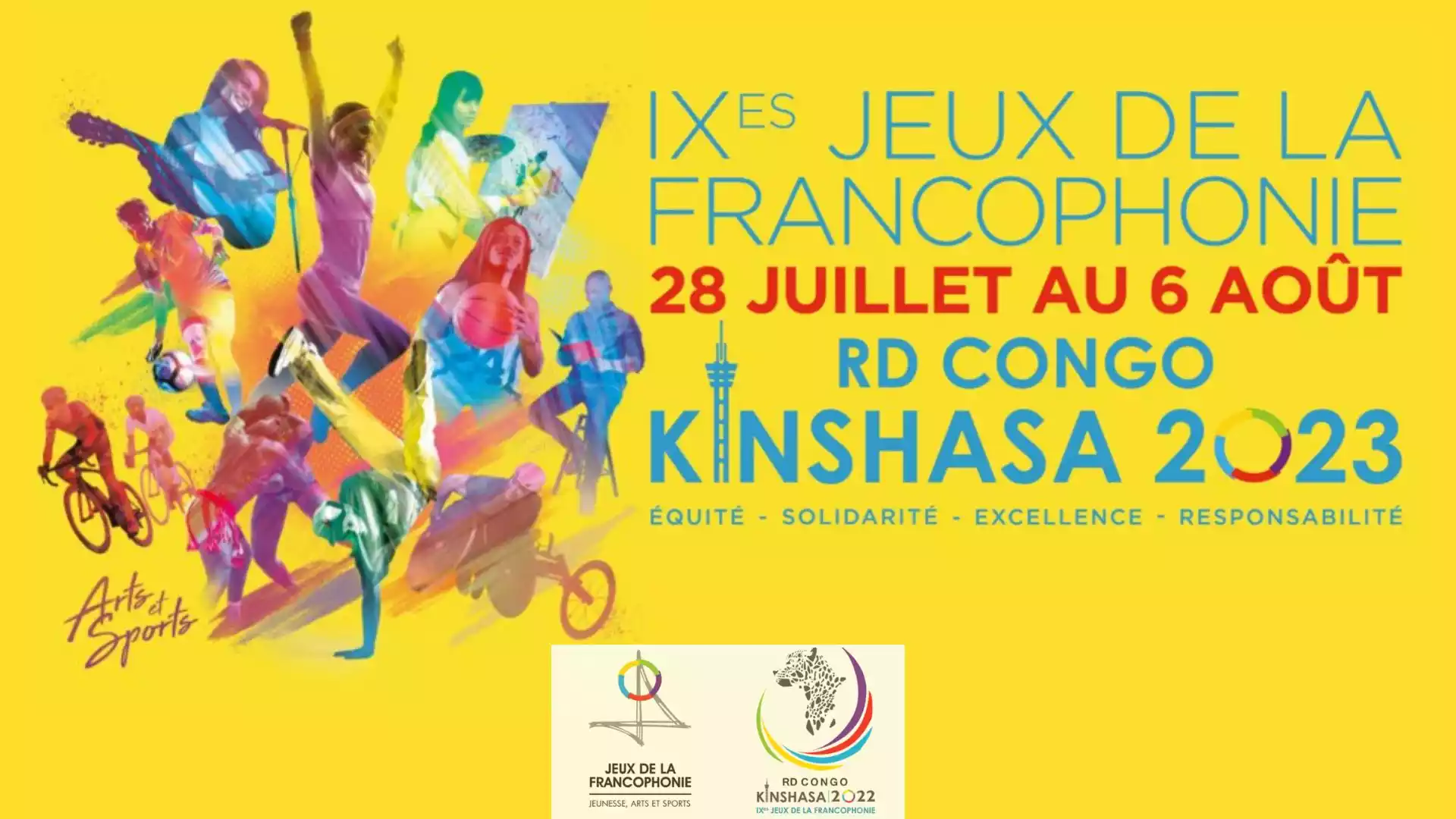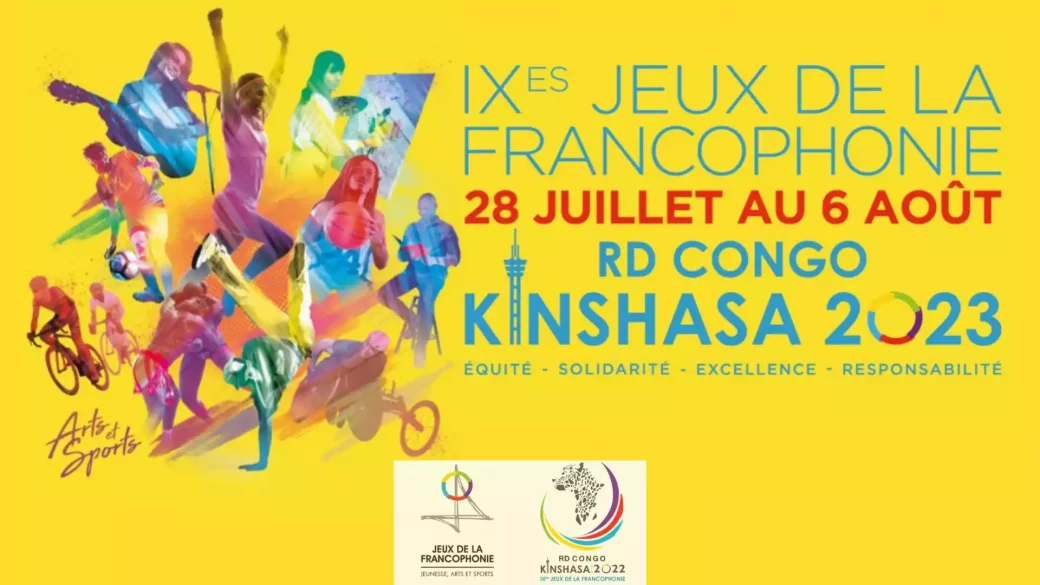 2 FIBA Level 1 approved Multisport scoreboards model 452 ML 3123-123 with a 160 m readability.
1 pair of FIBA Level 1 approved 4 sided shot clocks model SC24 TSP
1 unit of 4 sided shot clocks model SC24 TSP
1 pair of yellow and red LED Strip indicating the end of the period and attack timer.
1 sound interface to amplify the scoreboard horn sound
1 TV interface for match statistics
1 Ball possession Indicator model MPA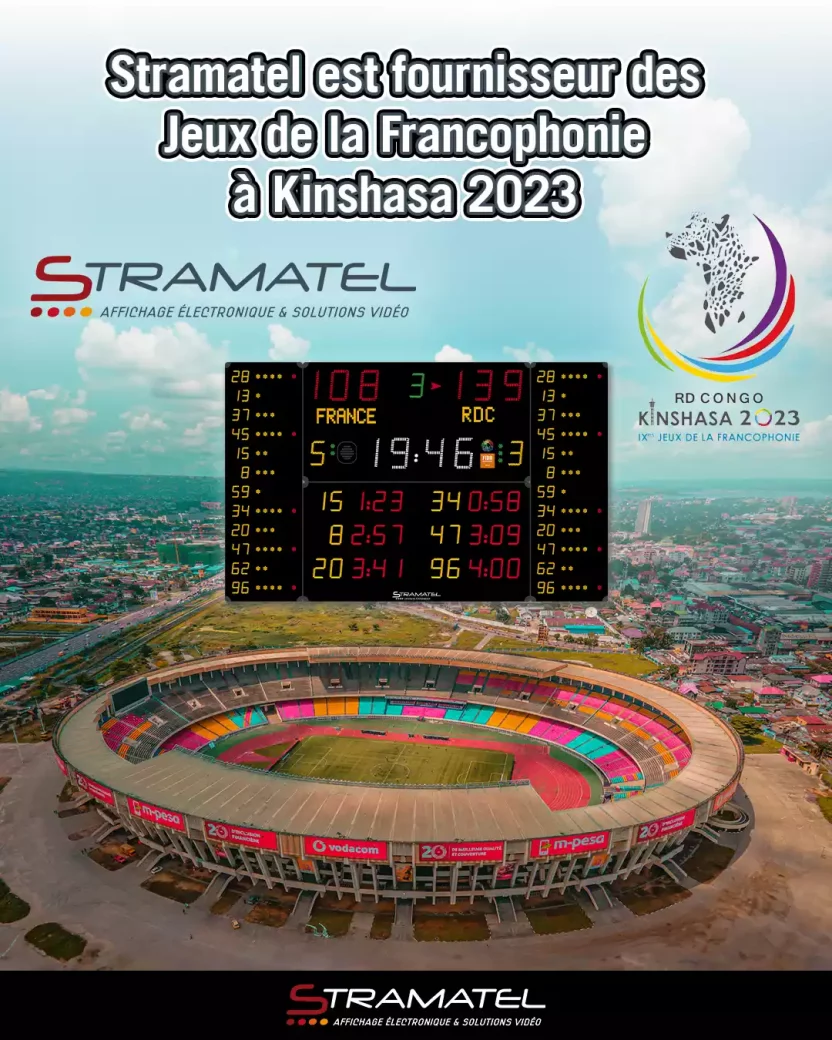 We look forward to seeing you at the end of July / beginning of August to follow the competitions of French-speaking athletes in Kinshasa for the 2023 Jeux de la Francophonie.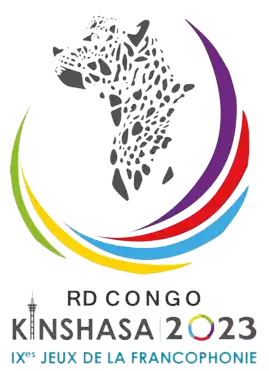 ---