Jump into Philippines Olympic pool!
An installation in the Olympic swimming pool in the Philippines has been achieved last November by our customer service. One of our technicians, flew to Manila for the installation of a 10 lane STRAMATEL swimming timing system in the first Olympic pool of the Philippines capital city, technical support required by the end-users.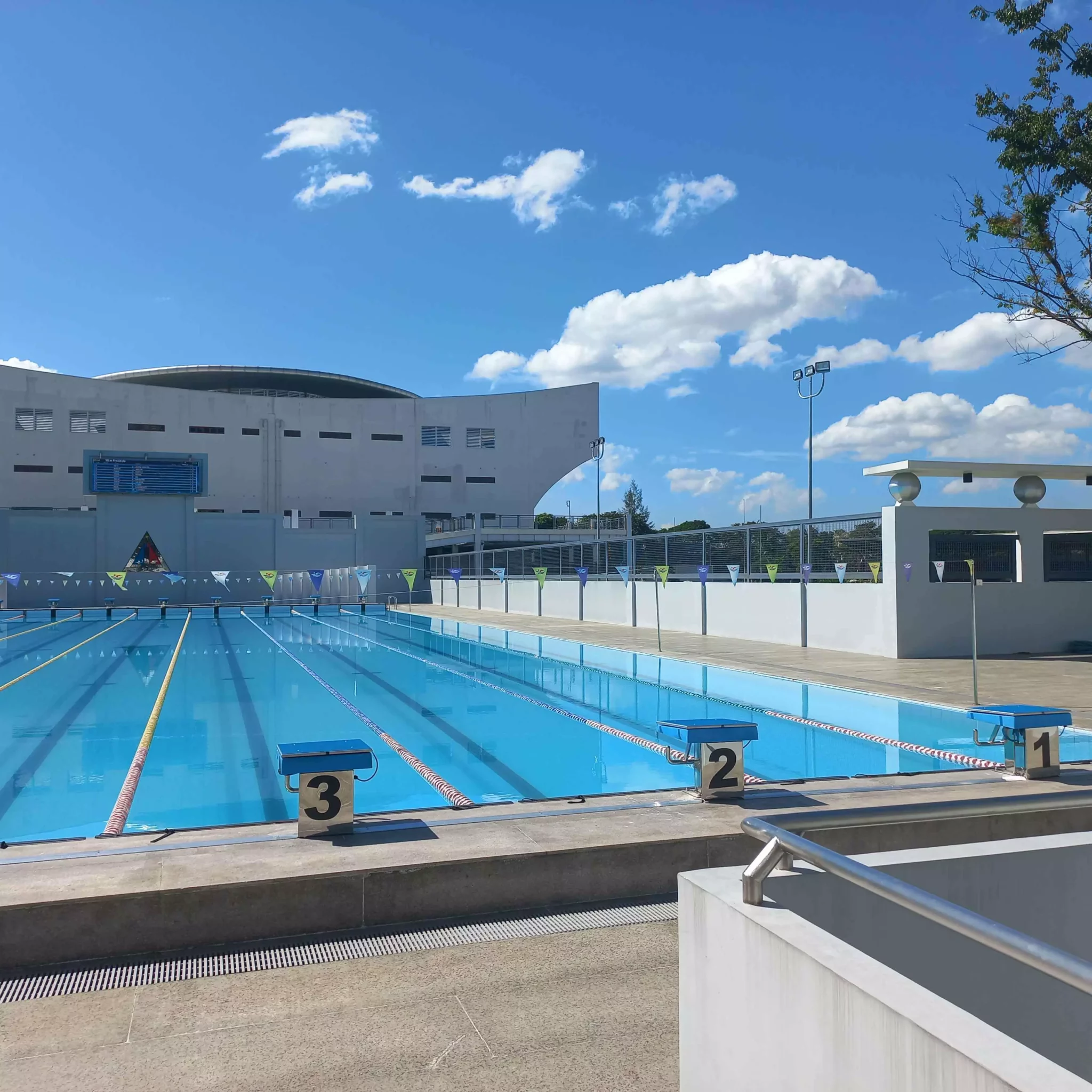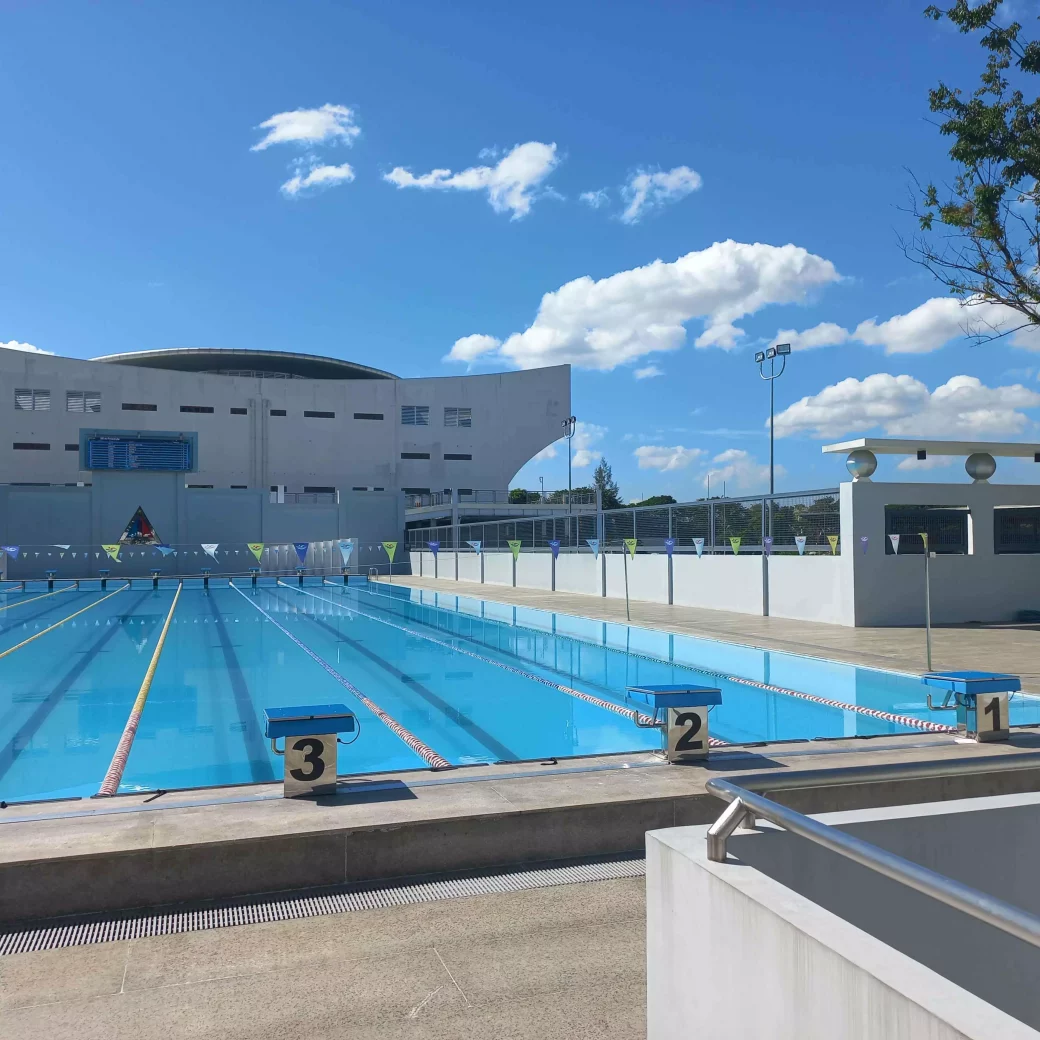 The Amoranto sports complex is suitable for athletics, basketball but also swimming with a 50 m 10 lanes pool. The brand-new pool has been built on the existing site and equipped with complete Stramatel swimming timing system including 2,40 m FINA touch plates and false start plates. Just in time before the inauguration, an installation trip by our team was necessary to get all the specialized Stramatel equipment ready and functional for forthcoming swimming competitions.
Intervention of our installation team
STRAMATEL technician's expertise was required for: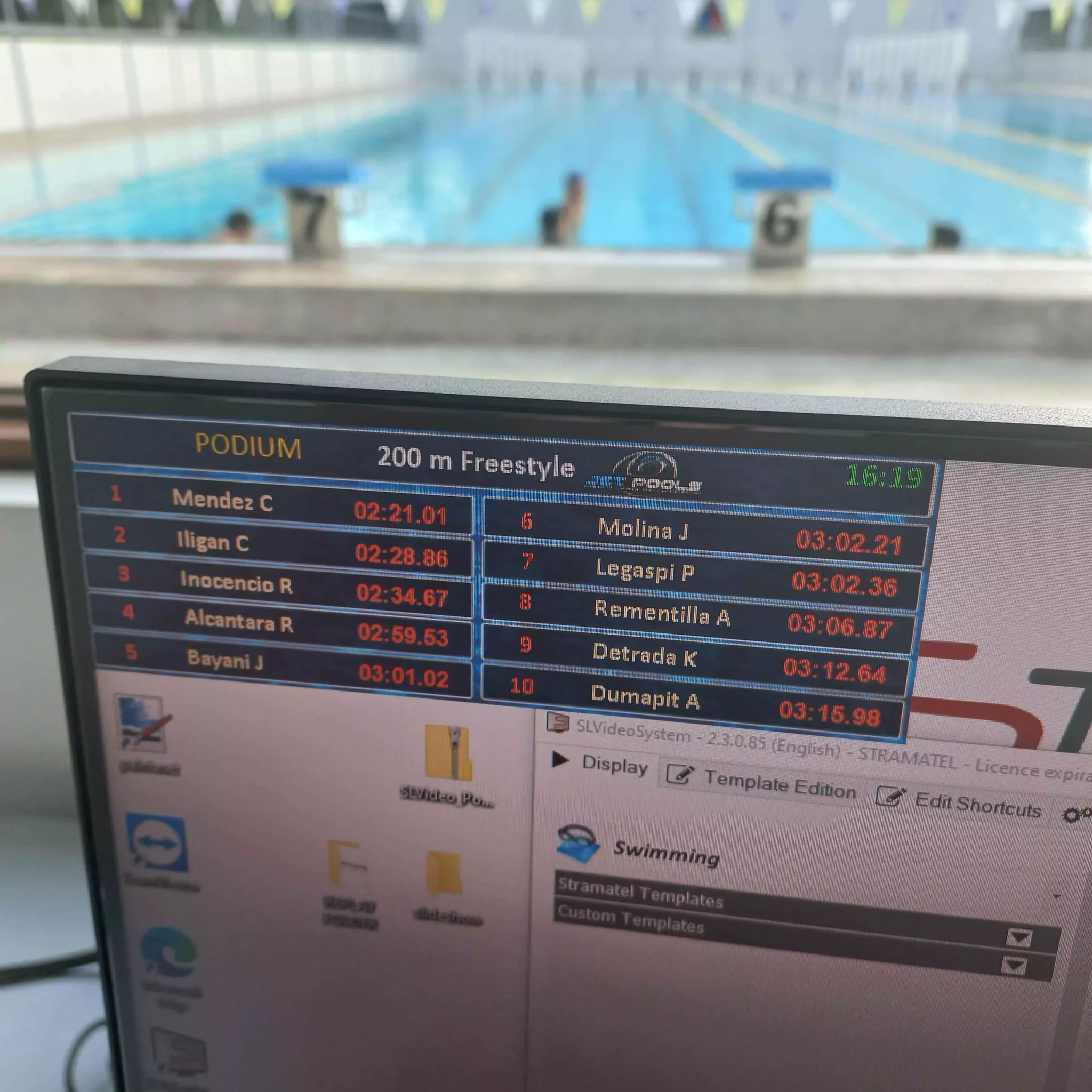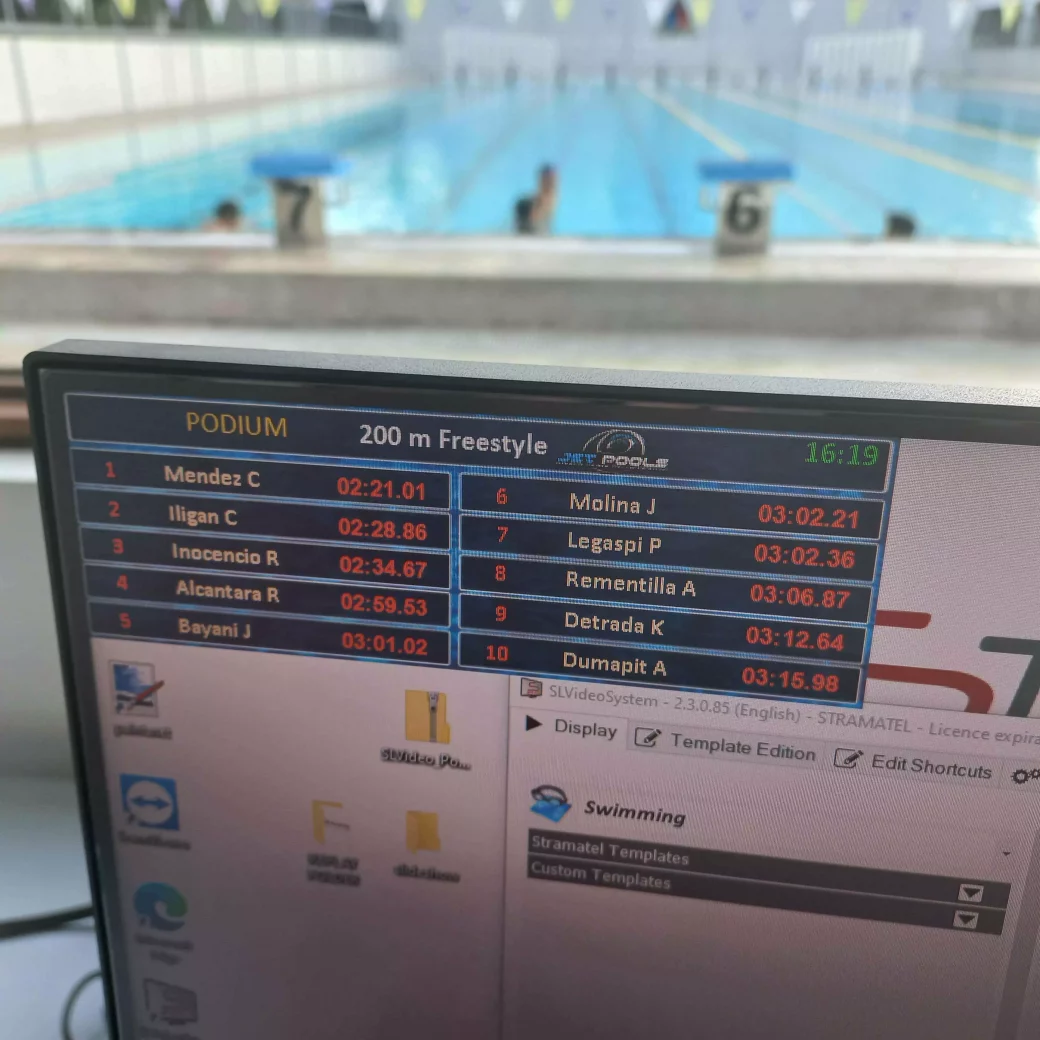 Stramatel's motto is to attach great importance to the life of our equipment after installation and provide quality service. This is one of the reasons why monitoring and supporting our customers mean a lot.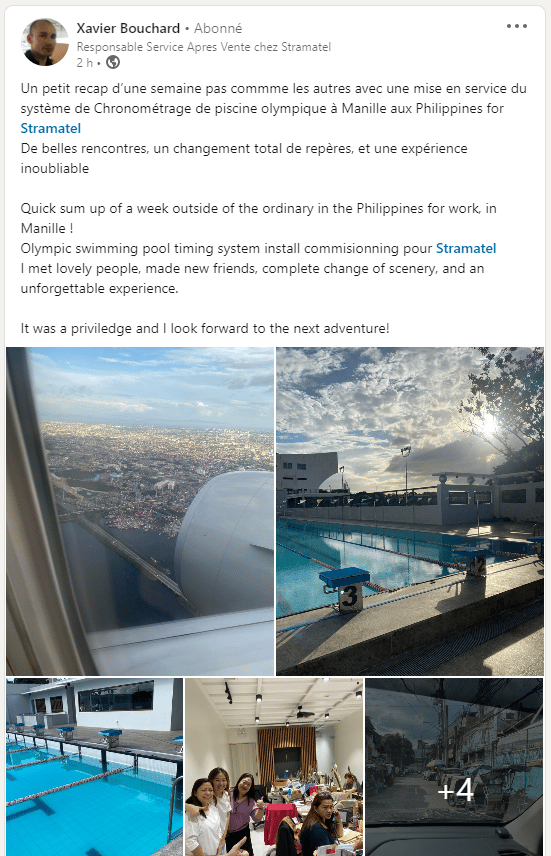 Our after-sales service intervenes in this context to guarantee the proper functioning of the equipment and to provide solutions and advice to customers. Congratulations again to our technician for this intervention in the Philippines!
---