Communication electronic display
Electronic display for communication

As a specialist in electronic displays, Stramatel offers a complete range of indoor and outdoor dynamic displays.
Communities – Urban Display
Take advantage of innovative displays to communicate with people of your community.
Create, program and broadcast your messages in real time with a user-friendly and flexible control system.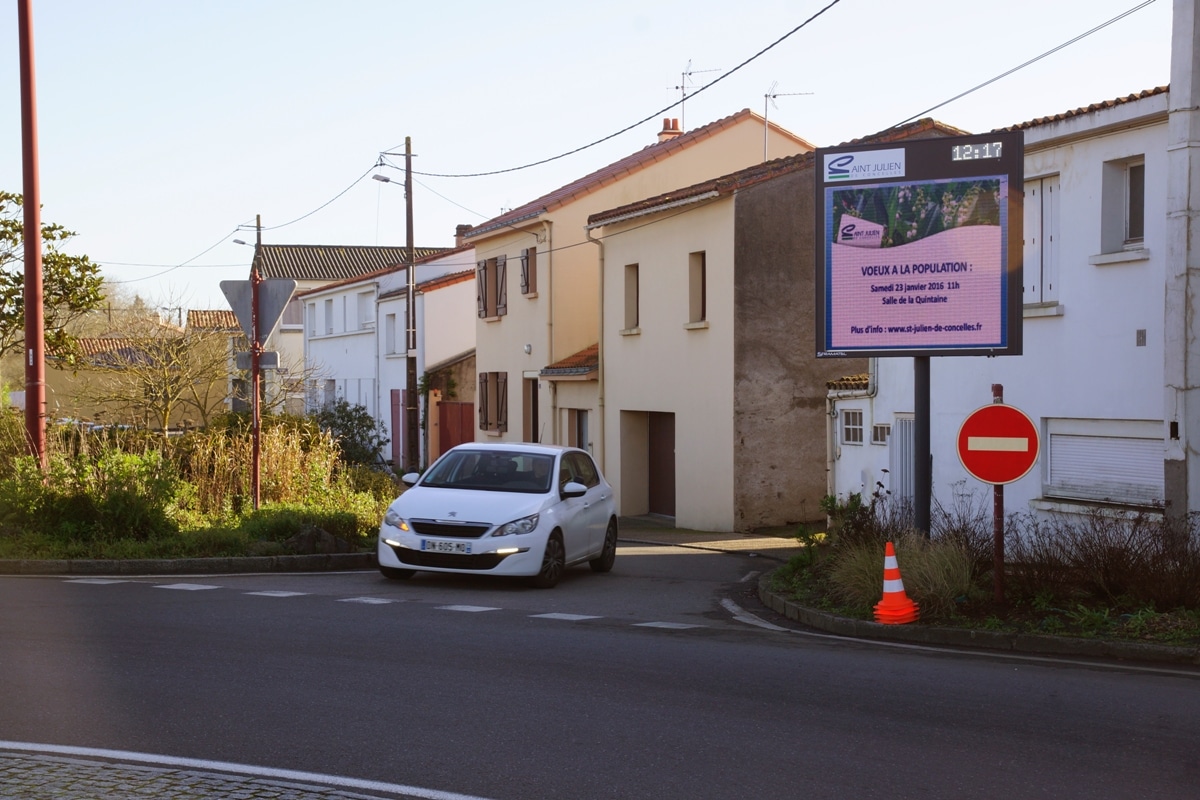 Companies – Indoor and outdoor screens
Communicate with your customers to grow your business with impactful messages. All of our displays allow you a great flexibility of use.
The Stramatel benefits
A team at your disposal
A complete range of electronic displays to meet all your needs
Control softwares adapted and user-friendly
Are you interested ?
Some advices
Leave us your details, an expert of our team will contact you to bring you the best solution.
References
#communication