Hybrid control console
Intuitive control
Stramatel's goal is to provide the easiest way to control the score display and this requires an intuitive control panel. Each sport has its own program with memorization and pre-selection of parameters.
Touch screen support
Always with the aim of offering a maximum of flexibility to the users, Stramatel has developed Android applications available free of charge in order to obtain a tactile support.
Score and share your results directly on social networks.
Stramatel Multisport: Mobile application designed to control all of our Multisport displays.
Stramatel Outsport: Take control of your Stadium displays at any time and share your emotions with your fans on social networks.
Stramatel Icesport: Control the ice hockey displays with tactile support.
Fast updates
A USB port has also been integrated into Stramatel keyboards allowing simple, fast and cost-effective updates.
In case of changes to the federal regulations, we send to our customers a USB stick in which the new regulations are loaded. Then simply connect the key to the console after pressing two keys and updates will download automatically.
The products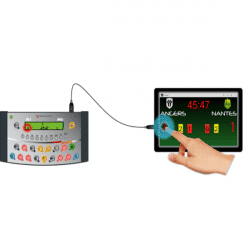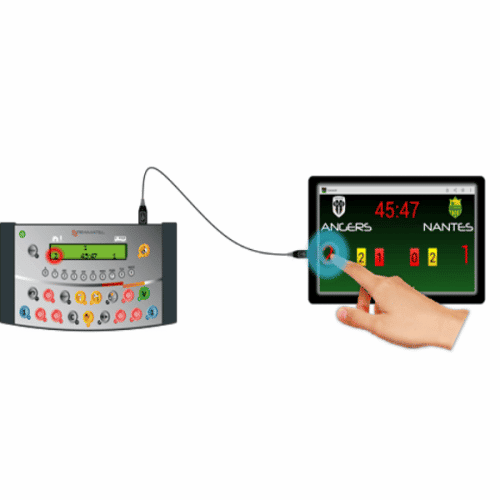 Project for&nbspScoring control console ?

Some advices

Leave us your details, an expert of our team will contact you to bring you the best solution.