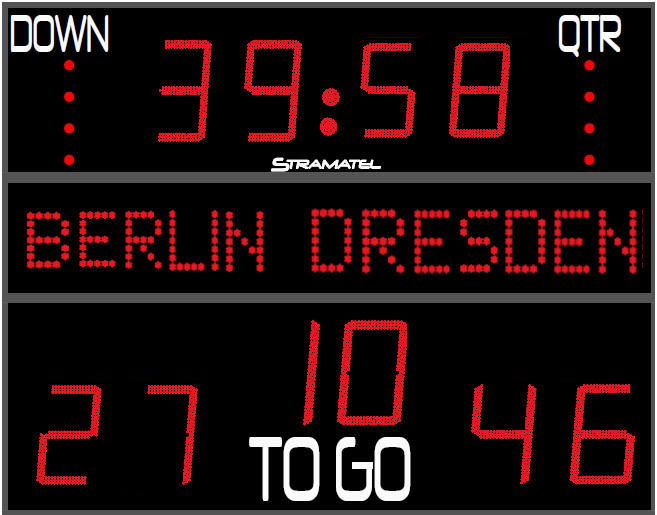 New US Football scoreboard for Berlin Adler
The Berlin Adler is an American football club from Berlin. With six German Bowl victories and two Eurobowl titles, the Adler is one of the most successful American football teams in Germany and on the European stage. Most recently, the Adler men's team played in lower leagues and is currently back in the German Football League, the highest German division, after winning the GFL2-Nord championship in the 2021 season.
This year, the clubhas replaced its former scoreboard with a new STRAMATEL American footballelectronic scoreboard. This new American football scoreboard displays the timer,programmable team names or scrolling messages, score, down, quarter and"to go".