For ice rinks, STRAMATEL has developped a complete range of electronic scoreboards for ice sports like ice hockey and bandy.
The STRAMATEL equipment has been developed to resist to cold and wet ice rink atmosphere and to puck impacts with an unbreakable polycarbonate front face.
Another or complementary solution is to equip the Ice rink with a video screen and SL video system working with a set of Ice hockey control consoles to design and operate the screen as a scoreboard and display any live/real time, replays or advertising support.
Corresponding products :
452GE9000 scoreboard
Official Ice hockey scoreboard displaying the main game information.
452GE9120_2 scoreboard
PRO scoreboard for Ice hockey high level competitions.
Video screen for ice hockey with SL video system
Allows the connection between the input sources (videos, images, music) and the video solutions allowing the display on all the equipment: scoreboards, LED video screens, LED video cube, LED perimeter, LCD screens …
452 FRB scoreboard
Outdoor scoreboard for Bandy
Shots on goals
The products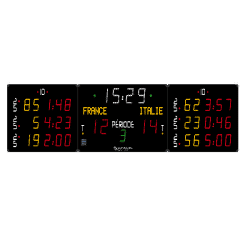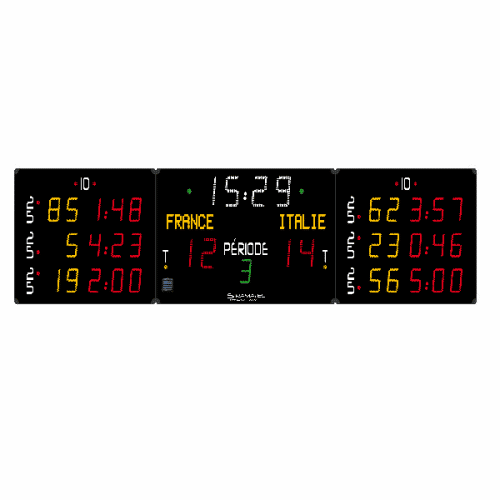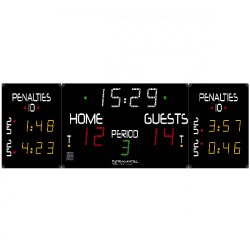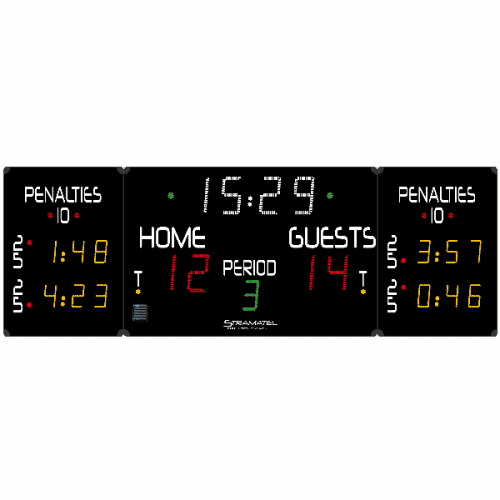 Project for&nbspIce rink ?
Some advices
Leave us your details, an expert of our team will contact you to bring you the best solution.